Whew!!!!! 2018 is finito and 2019 is here. Praise the Lordt!!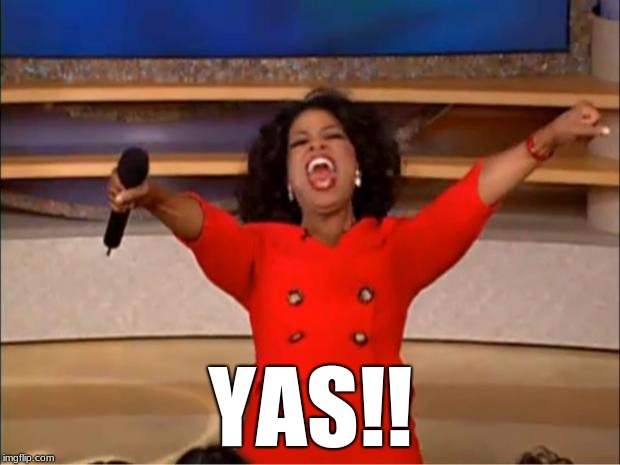 I am ready for all the goodness that 2019 has to offer. Of course, that's going to include some awesome reads (I hope). Annnnnd, not being furloughed for too long…but I digress.
So, last year my goals were very clear. It was a year of quantity, though that thankfully meant a good deal of quality as well. I set out with the goal to read a book a week, focusing on books by minority and women authors. Well, goal = accomplished! As the year came to a close, I started to think more about what I wanted out of 2019…
More.
As I wrote in my last post, 2018 was transformative and powerful and instructive and big and beautiful, but for 2019 I want more. Not more in terms of the quantity of books, but more in terms of how I push myself when reading. So this year I have two goals:
More nonfiction. I am a lover, a live-r and breather of fiction books. Something about storytelling balms and touches my spirit. But I also recognize that sometimes you want to learn things in a certain way, and that can't be done with fiction. So I plan to read at least one nonfiction book a month. Last year, I barely tapped into the world of nonfiction at all, so wish me luck!
Portuguese. I used to live and study in both Portugal and Brazil. I loved both places in equal parts for different reasons, but my biggest challenge was always wrapping my head around the language. While in Brazil, my Portuguese drastically improved, in part because I bought and read several books in Portuguese. I haven't lived in Brazil for a few years now, and I can feel the Portuguese that I learned slipping away. So I have decided to read at least one book every two months in Portuguese. Not only will this help me retain my language skills, but it will also give me greater entry into another world of reading. Every language allows you to see the world of words with different eyes, and I can't wait to see the world afresh in 2019.
Those goals may not sound nearly as scintillating as reading one book every week, but I promise you, they are more. Last year was about building out. This one is about building up.
-Dij