Earlier this year, I started on my journey into the mind of Nnedi Okorafor with Book of Phoenix. That journey continued last month with Binti and Binti Home. Binti, the main character, is a Himba person from Earth who journeys, against the wishes of her family, off Earth to attend the ultra-prestigious Oomza university. Oomza is a place where lifeforms from all across the galaxy gather to learn and teach. Binti is a math extraordinaire, something that seems to come naturally to her people and especially to her as a "harmonizer."
Binti is a novella, a tiny story of less than 100 pages, and consequently, there are so many details that did not make the crisp timeline of the story. I could count this as a flaw of the storytelling, but then, on the other hand, the very fact that I wanted more details as a reader indicates that the story was interesting and well-written. Still, I certainly could have learned more about the Himba people, about what the earth of Binti's time was like, about what "harmonizing" meant and the mechanics of Binti's mathematics, about the history and dynamics of the galaxy that seems to still be rife with conflict, but now not just between people of different groups but also between different lifeforms.
I think Binti is much improved with the addition of the sequel, Binti Home. Here, we journey back to earth from Oomza University, and we learn a bit more about the landscape of earth and the intricacies of the people inhabiting it. This book is longer and allows for more detail and depth. We also get to meet our central character a bit more and learn more about her motivations and traits, which I always think is the most important part of a novel. If we cannot identify with the main character(s), we won't care about the story.
The world(s) that Okorafor sketches in Binti and Binti Home are colorful and interesting. I can very much call to my mind's eye the Meduse as Okorafor describes them (and based on my various watchings of Alien-themed films), the otjize that Binti rubs on her skin in keeping with Himba tradition and the necessities of desert life, and the various characters of Oomza university flying and leaping around campus. Okorafor is good at painting the scenes of her stories, though I do want to see more depth to the characters. Still, for a young adult novel, imagery is likely paramount–Okorafor certainly succeeds here.
I'll be waiting for the next Binti novel like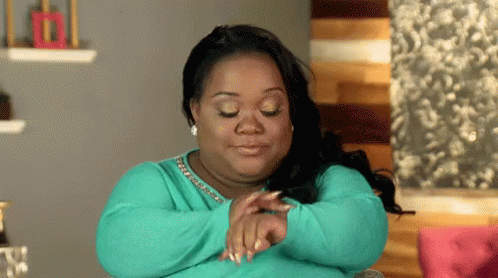 -Dij